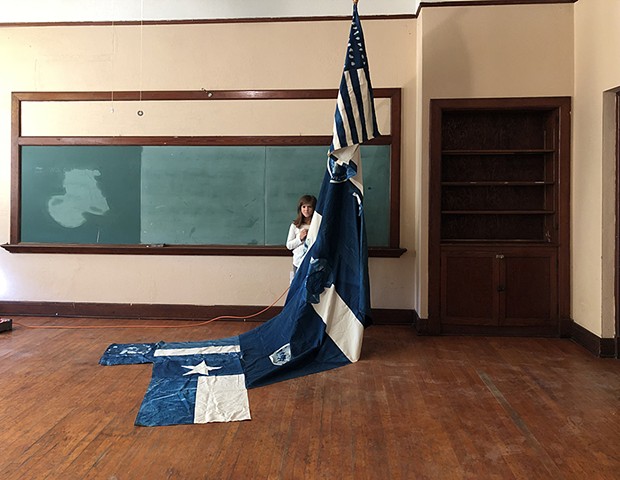 Alexandra Robinson is a visual artist who uses language and symbols in her creative practice. She grew up in the military and has lived all over the world; because of the semi- transient nature of moving every two years she has a longing for place and identity and explores these themes in her work. Robinson was raised with her
immediate family; an intersection of her Mexican and Jewish heritage which has cultivated a complexity in how she sees and experiences the world. She earned a BA at the University of Saint Mary in Sociology and an MFA in 2D studies from the University
of Cincinnati. She has exhibited widely in solo and group exhibitions, some recent selections Charlotte Street Foundation, Kansas City; Salina Art Center, Salina; Lawndale
Arts Center, Houston; The Contemporary, Austin. Robinson is
an Associate Professor of Art at St. Edward's University in Austin where she lives with her husband and two daughters.
Through the use of Morse code, flag semaphore and the flag form Robinson appropriates symbols of American exceptionalism, which are informed by her upbringing and familiarity with military family life, and American ideals. The work conjures ideas of nation, place, power, and becomes representative of identity.